The Most Magnificent Bastard of All?
What once looked like a curious move, now appears to be a more calculated move
if the latest rumor has any credence
, which judging by the source, might not. Omar went into the off-season with a game plan. The pecking order was #1) front-line starter #2) sure up 2nd base #3) find a left fielder #4) sure up the bullpen. He struck quickly with Alou, which is one of the off-season's best deals, brought back Valentin, which remains to be see if that makes sense or not, and brought in a bevy of bullpen arms in Burgos, Adkins, and Standrich. As of now, the bullpen looks very solid and the offense is a tick better than last year and more balanced with Alou's right-handed bat in the lineup. In regards to the starting pitching front, Omar tried to bring in an ace-type guy. He bid really big for Daisuke and their $38 million bid fell short of Boston's unforeseen and astronomical bid. After that, he turned towards Zito who ended up getting a deal that not many of us would have been excited about if the Mets inked it, though most of us wanted him. He didn't cost young talent, profiled nicely with this team, and was going to be reunited with professor Rick, but that is a moot point at this stage.
Now Omar is left to scramble if he still wants that ace. Speier or Riske would have been a better option in regards to freeing Heilman up for a trade than Schoeneweis, but Omar did not quite see things coming to the point they are at now. After getting ridiculous demands from GMs such as Kenny Williams for some of their marginal to slightly above marginal arms and getting priced out of the two big arms on the market, Omar was left holding his chorizo hands. So what did he do? He tried to piece together a quick and very smart contingency plan. (Taking bits from metsdynasty and Gotham Baseball here) With the importance of guys who can get lefties out with the Phillies fearsome twosome due to battle the Mets this season deep into September, it was vital to have not one, but at least two guys that can get lefties out. We know that Feliciano and Heilman fit that bill currently. As for Dave Williams, he has the potential to be useful, but lefties and righties hit him for about the same and it's in the .280 area.
Now to my point. After the Schoeneweis deal, I called my friend and to discuss the deal and he said he felt a trade brewing with the recent acquisition. I said I don't know about Schoenweiss contributing to any of that, but look out for Omar to go after Haren or Harden again. It turns out, Schoeneweis does help free up Heilman in regards to having two guys who can get lefties out in the bullpen, which is vital. It doesn't in the sense that you are possibly removing a set-up man out of the equation and not replacing him with one, but I have more faith in a Heilman-less bullpen coming together better than a Haren-less rotation. The Mets need a front line starter more than they need Heilman and Milledge is obviously expendable as the outfield is their deepest position. Additionally, I feel good about Adkins and Burgos contributing something positive to this bullpen after some work with professor Rick and now all of sudden Omar's head scratching move does not look so crazy. If no deal happens, Omar still needed to have Scott in place just in case. The insurance on the Mets needing to ensure two guys who are effective against lefties was worth the $10 million over three years. The only sticking point for me would be who that third player would be. It is not worth it if it costs Humber or Pelfrey as well, but Neise is certainly expendable.
While I think Beane would be extracting a large bounty, the Mets would have to overpay to get Haren from the A's at this time since they really do not have to trade him. However, giving up a blue chip outfielder, a very good proven reliever that could possibly start, and another blue chip is just too much. However, just thinking of Haren, Humber, Maine, Pelfrey, and Oliver Perez in the rotation picture for the next four years or so makes me want to run around naked. Omar….I apologize for doubting you and your poo does in fact smell like mangos and papayas with hint of kiwi if this was your game plan. Whether the deal works or not, it just shows how Omar's mind works and how he is always planning ahead.
* * *
Ummm.....yeah...put a stadium there please.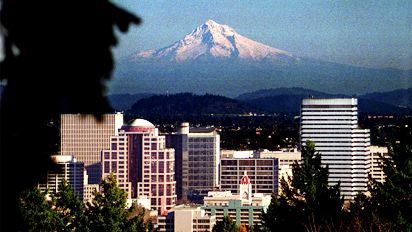 Not via expansion, but out of an unproductive market.


The Mets are nearing a deal with Jorge Sosa as another potential power arm out of the bullpen.

Sosa was 3-11 with a 5.42 ERA with Atlanta and St. Louis last season, when he made 13 starts in 45 appearances. The 29-year-old earned $2.2 million last season.

He was designated for assignment in late July and traded to the Cardinals, who left him off the postseason roster.

Sosa had his best season in 2005, when he was 13-3 with a 2.55 ERA in the rotation and relief for the Braves.

Mazzone and Peterson go head to head so to speak with this reclamation project. It will interesting to see if Peterson can turn him into something useful as Mazzone did.